Try A New Hair Color With Hair Chalk
Hair Chalk isn't just for kicking off your shoes and putting crazy colors into your hair…it can also be a great way to try out a new hair color without having to commit to actually dyeing it.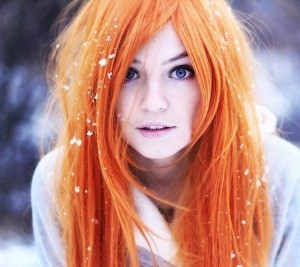 Depending on what product you purchase, most of the 24 color kits have at least a few natural colors including white, blacks, browns and reds.

Maybe you want to see what your hair would look like with highlights…or what about an ombre effect where it fades into a darker or lighter color?
Whether you're a blonde who wants to try being a brunette, or a brunette who wants to try being blonde, using Hair Chalk to experiment with different color options is a great way to accurately see what you would look like with a different hair color.
And for those that are more ambitious, it's a good way to try out that pink hair without any real commitment.
Did you try a hair color change with hair chalk?  We'd love to see it!  Send your photos to info@hairchalkhowto.com